Scripts for Sale
Scripts Available for Production
Click Each '+' sign to find out about each Script!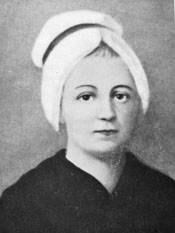 The courageous story of Honoria "Nano" Nagle, who risked her life to minister to the poor and to educate children in Cork during the Penal Laws of 18th century Ireland.
5 Male 15 Female (Including 8 Pupils)

His name was Franz Jägerstätter, (pronounced yay-ger-shtay-ter) Austrian farmer and father of 4. This drama brings to life his brave resistance to the Nazi State and stirring defense of conscience in facing a military tribunal in Berlin during WWII.
Characters: 7 Male – 4 Female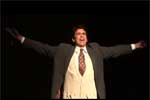 An unassuming guitar playing padre, Miguel Pro, returns to Mexico from Europe. Faced with anti-clerical laws, the Padre goes underground in a daring attempt to keep the faith alive. His derring-do won the hearts and minds of his people at great personal cost. This is the true story of Padre Miguel Pro in 1920′s Mexico.
Characters: 9 Male – 3 Female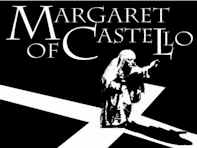 Born blind, lame, a hunchback and later abandoned by her parents, Margaret of Castello went on to live a life of charity and good works. She would become known as the patron of the unwanted. The play is set in 14th century Italy.
Characters: 6 Male – 10 Female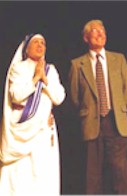 The riveting true story of BBC Reporter Malcolm Muggeridge, his expose of famine in 1930's Ukraine that estranged family and friends and the television interviews with Mother Teresa that changed his life.
Characters: 5 Male – 4 Female

An adaptation of the accounts of Matthew and Luke of the Infancy Narrative.
Characters: 8 Male, 4 Female
Note:  This script is strictly  licensed to be shown solely during the Advent and Christmas Seasons up through to Epiphany.   Since the play runs only 26 minutes, it is suitable for Post-Mass presentation.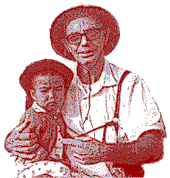 The saga of Bay Area native Fr. James Joseph "Joe" Devlin, S.J., who went to Việt Nam during the war by invitation to do humanitarian service.  Not only did he do so in Việt Nam, but with the refugees in Camp Pendleton, CA and in the Songkhla and Sikieu refugee camps in Thailand.    He served his final years at Our Lady of Peace Parish in Santa Clara, CA.  
English Language Version Now Available

A faithful Jesuit teaches Religious Studies at a modern Jesuit
University and clashes with clergy and faculty. This play asks
the question whether students forsake the Faith in pursuit of
Social Justice. Ideal for Theology and Religious Study classes.
The scripts are $10 per copy plus a reasonable royalty for shows produced.
Script Inquiry
To order any of these plays, please contact:
Quo Vadis Theatre Company
P.O. Box 9023
San Jose, California, 95157
Phone: 

310.462.5141